The #1 Portable Steam Sauna
for Massage Therapists & Estheticians
The Steamy Wonder Spa™ is the #1 Portable Steam Sauna in the world. It is the only Portable Steam Sauna that allows your client to lie down comfortably on a massage table during the treatment, all while their head remains outside the canopy! If you would like to separate yourself from all the other massage therapists and estheticians in your area, then The Steamy Wonder Spa Portable Steam Sauna is for you. Professionals all over the world report that their clients say the Steamy Wonder Spa is the best treatment they have ever received, along with their favorite massage services.
This is the best portable steam sauna available for clients! Easy to use, and with the highest-quality Organic products, the Steamy Wonder Spa Portable Steam Sauna allows you to work less and make more money, all while offering your clients the best treatments available, the goal of every professional!
The Steamy Wonder Spa Portable Steam Sauna provides the easiest way to lose weight, rid the body of cellulite, and even relieve muscle pain & sore joints in the body. Estheticians who have simply given wraps now can offer the Steamy Wonder "Wrap- Less" treatment to all their clients. All clients are much more comfortable, with no experience of claustrophobia, and there's zero mess to clean up after the treatment like you've had to deal with before. It is the best way for your clients to Detox and Purify their bodies – and enjoy the entire experience.
And you don't have to hassle with a bunch of new equipment or any wet room to use the product. With our Portable Steam Sauna, all that is required is a massage table and an electrical outlet. It requires very little space and only uses a few pints of water, unlike other steam systems, which waste gallons of water.
It has been called the new "Medical Spa" of our time. You can now provide a wonderful, relaxing healing treatment for your clients in the same place you have always provided massages. Give the best treatment available, earn more money, and get more referrals than ever before. What could be better than that?
Eco-friendly, less mess, & a top-notch organic products for your clients. Give the best healing treatment with The Steamy Wonder Spa™ Portable Steam Sauna!
Advanced Treatments for Massage Therapists and Spas
This is why many people, including day spa owners and massage therapists, are investing in the Steamy Wonder Spa Portable Steam Sauna to enhance their clients' relaxation and help reduce their stress before or after a massage. Because our system has a canopy that covers the body and allows the head to remain outside, estheticians can give their clients a facial and body treatment at the same time. Our system can also be used by health care professionals, such as medical doctors, chiropractors, nurses, acupuncturists, and medical spas, that are looking for alternative ways to improve their clients' overall health. Everyone that experiences the Steamy Wonder Spa, claims they feel more relaxed, they have increased energy, and they feel and look years younger.
Now with the Steamy Wonder Spa™ "Super Seven" Advanced Treatments, you can target your clients need and expand the array of Treatments you can offer. All women should start off with the three day Purification & Maximum Detox Treatment. The protocol is three consecutive days of Steamy Wonder with the Organic Detox products. This will detox and cleanse the body while helping purify the lymph system. The Sore joint and Pain Relief Treatment is excellent for athletes, injuries, and even arthritis relief. The woman love the Weight Loss & Cellulite Reduction Treatment without any "wrap" needed after they do their three day Detox. Of course everyone enjoys the Blissful Rose and Royal Lavender Treatment to look and feel like a million. All the Treatments improve and enhance the regular benefits of the Basic Steamy Wonder Spa.
Fall Special!

Steamy Wonder

Spa™
Now buy the Steamy Wonder Spa Basic Package for only $1099!
SAVE $200, and also get
FREE Shipping!
(For USA, except AK & HI)
Fall time is Steamy Wonder time. Add the Steamy Wonder Spa Portable Steam Sauna to your practice. Offer your clients an excellent array of healing treatments.

Detox, Weight Loss, and Sore Joint Pain Relief Treatments are the Steamy Wonder Spa way to look and feel better, and improve your clients' health and well being.
Anytime is a great time to offer your clients the Best Healing Portable Steam Sauna Treatment Available!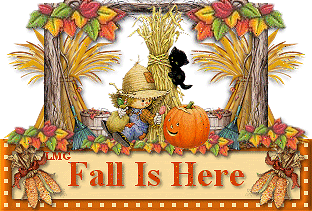 Make Steamy Wonder Spa

TM

More Powerful
Try Our Super Seven Organic Treatments